Here are some answers to frequently asked questions about Kidable's services and occupational therapy.

This collection is ever-growing. New questions/answers will be added periodically.
How will OT help my child?
---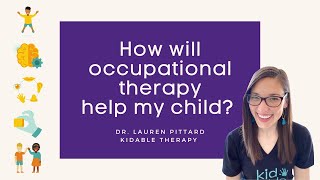 ---
Does Kidable accept my insurance?
---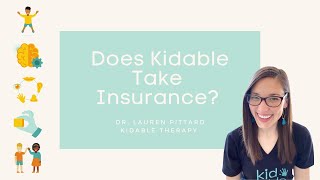 ---
What is occupational therapy for kids?
---
Pediatric occupational therapy is a healthcare profession that uses sensory, motor, emotional, cognitive, and environmental strategies to help kids do the things they need to do and want to do so they can play, move, learn, and perform their best throughout the day.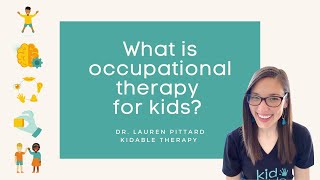 ---
What are the costs of services?
---
Occupational Therapy Evaluation: $200-$400* Evaluation Includes: 60-minute home visit with your child; personalized occupational profile; 1-5 assessments with full access to results/reports; individualized plan of care with treatment goals; out-of-networks benefits summary and payment summary (if requested); and on-going communication between Kidable and your pediatrician, other health care providers, and/or educators (if requested) *Discounts may be applied if you have recently completed an OT evaluation at another facility within the last few months OT Treatment Sessions: $100 Each Teatment Session Includes: 60-minute home visit with your child, individualized strategies to support your child's skill development, parent education on effective strategies, and 1-3 recommendations to continuing practicing until the next session
---
How do I set up services? Do I need a physician's referral?
---
You do not need a physician's referral to begin services. Though professional referrals are happily accepted, they are only required if your insurance company needs the referral to support out-of-network reimbursement (this is rare). If your PCP would like to send an OT referral, please have them fax it to 540-566-5149. The fastest way to get started with services is for the child's primary caregiver to email Dr. Lauren Pittard, our owner and pediatric occupational therapist. Lauren@kidabletherapy.com Lauren will be able to answer all your questions and even set up a phone call to make sure Kidable is a great fit with your family prior to setting up an evaluation. Consult calls and evaluations can also be scheduled on Kidable's client portal: https://kidabletherapy.clientsecure.me
---
What are your office hours?
---
Kidable does not have the traditional office space -- instead, therapy is provided in the comfort of your home. We have day, evening, and weekend (yes, weekend!) hours to fit your family's busy schedule. Your appointment time will vary based on your family's schedule, when your child could use the most support, and appointment availability.
---
---